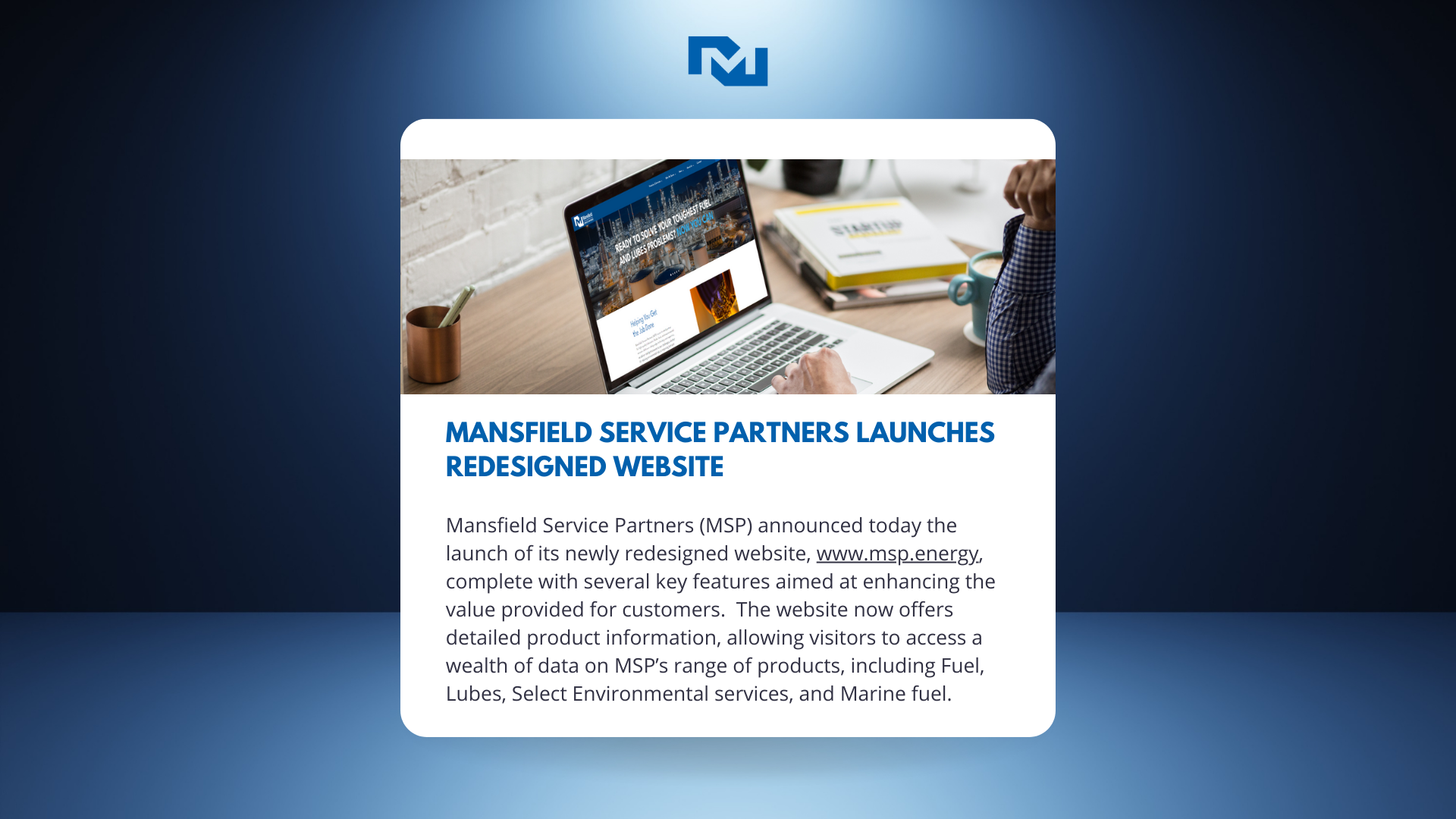 Mansfield Service Partners Launches Redesigned Website
Mansfield Service Partners (MSP) announced today the launch of its newly redesigned website, www.msp.energy, complete with several key features aimed at enhancing the value provided for customers.
The website now offers detailed product information, allowing visitors to access a wealth of data on MSP's range of products, including Fuel, Lubes, Select Environmental services, and Marine fuel. With a user-friendly interface, the content empowers users to make informed decisions tailored to their unique needs.
"Our customers require a digitally excellent partner, and our new website is an important piece of customer support," said Rocky Dewbre, President of Mansfield Service Partners. He continued, "From smarter deliveries to smarter inventory management to a smarter web interface, MSP is committed to delivering technically excellent fuel, lubes, and environmental management to our customers."
In addition to providing in-depth product information, the website also incorporates Mansfield's "Now You Can" messaging, reinforcing MSP's commitment to customer empowerment. Each page showcases the many ways that MSP can empower customers to solve their toughest fuel and lubes problems. From industry-specific solutions to daily market news updates, the new MSP website offers a host of new content with which customers can interact.
The new website is now live and can be accessed at https://msp.energy.
###
About Mansfield Service Partners
Ready to solve your toughest fuel and lubes problems? Now You Can. Mansfield Service Partners is your trusted partner for high-quality fuels, lubricants, fluids, and environmental services. With cutting-edge technology and expertise, MSP delivers smarter answers to your energy challenges, from environmental risk reduction to improving lubricant safety.