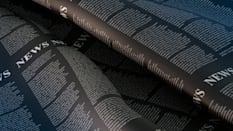 Mansfield Energy Acquires Western Fleet Services
Leading Energy Distributor Acquires Rocky Mountain Fuel Distributor Business
Gainesville, GA, March 4, 2021 – Mansfield Service Partners, a subsidiary of Mansfield Energy Corp, announced today the acquisition of Western Fleet Services, a fuel distributor based in Colorado.
Western Fleet Services offers bulk fueling, tank wagon fuel deliveries, mobile fueling, diesel exhaust fluid, lubricants, and field preventative maintenance to its customers in the Denver, Colorado area. Leveraging its new relationship with Mansfield Energy, Western Fleet will also offer risk management services, fleet card services, and industry-leading fuel reporting capabilities.
"We're pleased to expand our service capabilities in the Rocky Mountain region," said Rocky Dewbre, President of Mansfield Service Partners. He continued, "Mansfield has partnered with Western Fleet Services for over a decade to provide our mutual customers with outstanding service. Under this new relationship, Mansfield can not only expand the service capabilities of both entities, but also scale the distribution of Western Fleet's Black Rhino fuel tanks to new customers, offering a flexible, mobile bulk storage solution without the environmental risk and capital costs of a bulk tank installation."
The Black Rhino fuel tank is Western Fleet's patented, self-contained system mounted on a twin-axle trailer, with a containment unit filtering system to prevent water contamination. Western Fleet provides Black Rhino fuel tanks to customers for either a monthly rental fee or a per-gallon adder.
The Western Fleet Services acquisition is the second acquisition completed by Mansfield Energy in 2021, following the acquisition of natural gas company eServices Energy Management announced early in February.
"Western Fleet Services has developed a reputation for operational excellence and fostering solid customer relationships. We welcome the Western Fleet team to the Mansfield Energy family and look forward to growing our combined footprint in the Rocky Mountain region," said Michael Mansfield, Sr., CEO of Mansfield Energy Corp.
To learn more about Mansfield Service Partners, click here to visit msp.energy.